Product Details:
Description:
The Trinity Knot, or Triquetra, is one of the most recognizable symbols in Celtic culture, and it has come to have many different meanings over time.  To Christianity, the knot represents "Father, Son, and Holy Ghost."    Other perspectives have come to attribute the Trinity to mean "Earth, Wind, and Sky," or "Mother, Maiden, and Crone".  When seen enclosed by a circle the Trinity Knot is said to represent eternity, or unity.  The Trinity is a fascinating outward symbol, that to so many has come to represent our eternal (and internal) values, faiths, and beliefs.
This Aftershave Splash by Murphy and McNeil combines exceptional ingredients to provide an excellent post-shave feel and scents that linger.
Important: Air Delivery & International Guests
Alcohol based aftershaves cannot ship via air delivery.  Customers outside U.S. should choose our alcohol free version to ensure a good shipping experience.  Air Orders shipping outside U.S.A. will receive our alcohol free variant.  U.S.A. orders with air delivery selected will be downgraded to ground.
Scent Profile:
Scent Strength: Medium
Top: Bergamot, Apple, Pineapple
Heart: Rose, Birch, Jasmine
Base: Patchouli, Musk, Vanilla, Amber
Note: Some may recognize this scent as an homage to "Aventus" (no affiliation).
Ingredients:
Alcohol Splash: Alcohol Denat - Isopropyl Myristate - Willow Bark Extract - Witch Hazel- Aloe - Vegetable Glycerin - Green Tea Extract - Silver Dihydrogen Citrate - Citric Acid - Fragrance - Menthol or Koolada-23 (Optional) - Polysorbate 20 - Glucam P-20

Alcohol Free Splash: Willow Bark Extract - Witch Hazel- Aloe - Vegetable Glycerin - Green Tea Extract - Silver Dihydrogen Citrate - Citric Acid - Fragrance - Menthol or Koolada-23 (Optional) - Polysorbate 20

100mL / 3.4 fl oz
Brand & Info:
Murphy and McNeil
Click here to join us as seller
Customer Reviews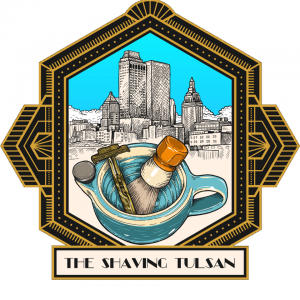 TT
09/03/2021
Timothy T.

United States
I recommend this product
Perfect Pairing with Creed's Aventus!
It's no secret that Creed's Aventus is one of the most popular and desired fragrances in the past few years. Thankfully, there have been a few offerings in the shaving community to pair perfectly with this fragance and really up the performance. However, there have been few non-alcoholic splashes and even fewer scented to match Aventus. The scent on this is wonderful though not overpowering. Smooth no-burn application leaving your face feeling great. The presentation in this frosted glass bottle is one of the best I've seen in the artisan space. Don't sleep on this aftershave!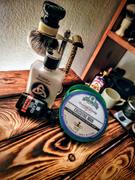 I recommend this product
Classy Scent
I was quite taken over the longevity and the projection of the Trinity Aftershave Splash. It's amazing! After 5 hours applying it, the scent still lingers. Very presentable and adds classy-ness to life
I recommend this product
Excellent!
Really enjoy this splash, as it has great scent and doesn't irritate my face like other scents that smell similar to it. Great job!
I recommend this product
Awesome
I went with the alcohol base and highest menthol option. Aftershave felt good on the skin and gave a nice cooling feeling. Scent is just like the soap and hung around for about 3hrs or so. Great product.
I recommend this product
Amazing scent and conditioning
I purchased the alcohol non menthol version and am very happy with the results. My skin felt nourished and conditioned with a great Aventus inspired scent. The longevity of the scent was perfect for me too not as long an EDT but I would say at least 3 hours later. Good level as well, I could see wearing this at work without offending people sensitive to strong scents.