Product Details:
Description
Is Irish Luck, or the "Luck o' The Irish" really a thing?  No... not really...
No rainbows, no pots of gold.  In fact, it turns out the origins of this phrase is distinctly American in nature.  It is thought  that the term traces back to the 1800's and the California gold rush where it was rumored that many of the prospectors who made it rich were of Irish origin.
The scent on this set is inspired by the fragrance "Lucky Number 6 for Men" (no affiliation).  This particular scent has been a personal favorite since its debut back in 2006.  
 ****************************
Scent Profile

Scent Strength: Light to Light/Medium
Top: Aquatics, Neroli 
Middle: Suede, Plum, Geranium, Ginger lily, Nutmeg
Base: Cashmere, Tonka bean, Amber, Sandalwood, Cedarwood, Musk
Notes: An clean oriental accord with hints of aquatics and warm woody undertones, some may recognize this fragrance as an homage to "Lucky Number 6" (no affiliation).
Shave Soap Ingredients

Base: Aon (Firm)
Stearic Acid, Water, Beef Tallow, Duck Fat, Potassium Hydroxide, Kokum Butter, Menthol (Optional - White Jar), Castor Oil, Sodium Hydroxide, Shea Butter, Vegetable Glycerin, Coconut Milk, Kaolin Clay, Lanolin, Tocopheral, Fragrance, Tussah Silk

5.5oz
---------------------
Soap Base: Kodiak (limited edition)
Water, Stearic Acid, Duck Fat, Tallow Beef, Potassium Hydroxide, Tallow Bear, Castor Oil, Kokum Butter, Glycerin, Goat Milk, Sodium Hydroxide, Shea Butter, Lanolin, Jojoba Oil, Fragrance, Kaolin Clay, Tocopheral, Tussah Silk

3.0oz
Videos Featuring Gael Luc
Brand & Info:
Aon
BestSellers
Murphy and McNeil
Click here to join us as seller
Customer Reviews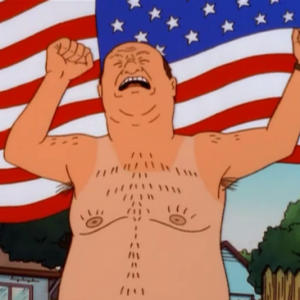 MS
11/02/2021
Mike S.

United States
I recommend this product
Lucky #6
Their soaps are always excellent performers. I bought this soap specifically for the scent profile and it did NOT disappoint!
05/10/2020
james c.

United States
I recommend this product
Gael luc
One of my favorite Sent's now later is top notch
18/07/2020
Tommi

Finland
I recommend this product
Great soap!
I've been using this soap couple of times now and have to i'ts great! Scent is not too powerful and fits for daily shaving. Performance is great also! Lathers easy and have wonderful slickness.
07/07/2020
Jason G.

United States
I recommend this product
Great Soap
It definitely smells like it is described. I believe this Kodiak base by murphy and McNeil is absolutely amazing.
25/06/2020
Steven R.

United States
Worked Great
I was actually looking for shaving brush cleaner and ended-up at the Murphy & McNeil site. I've been wet shaving for quite a while but don't keep-up with new products that well, and never heard of Murphy & McNeil. I found some good reviews and decided to try the Gael Luc and Ogham Stone soaps, along with the Zingari Man brush cleaner I ordered. The soaps have different scents but performed about the same, so I'm using the same review for both. For comparison, I've used several different commonly known shave soaps and creams through the years. I don't think I've ever used an "artisan soap". The scents of both Gael Luc and Ogham Stone were pleasant and not overwhelming, which is the way I prefer it. I use a mug and both soaps were easy to lather which was dense and creamy. Using a small amount, I could make enough later for my usual 3 passes with no problem. I really liked the lubrication that this soap provided. It's the best I've ever used. Although I use a Thayers witch hazel for aftershave, it doesn't really seem that necessary to use an aftershave with these soaps. I'm very pleased with these shaving soaps.